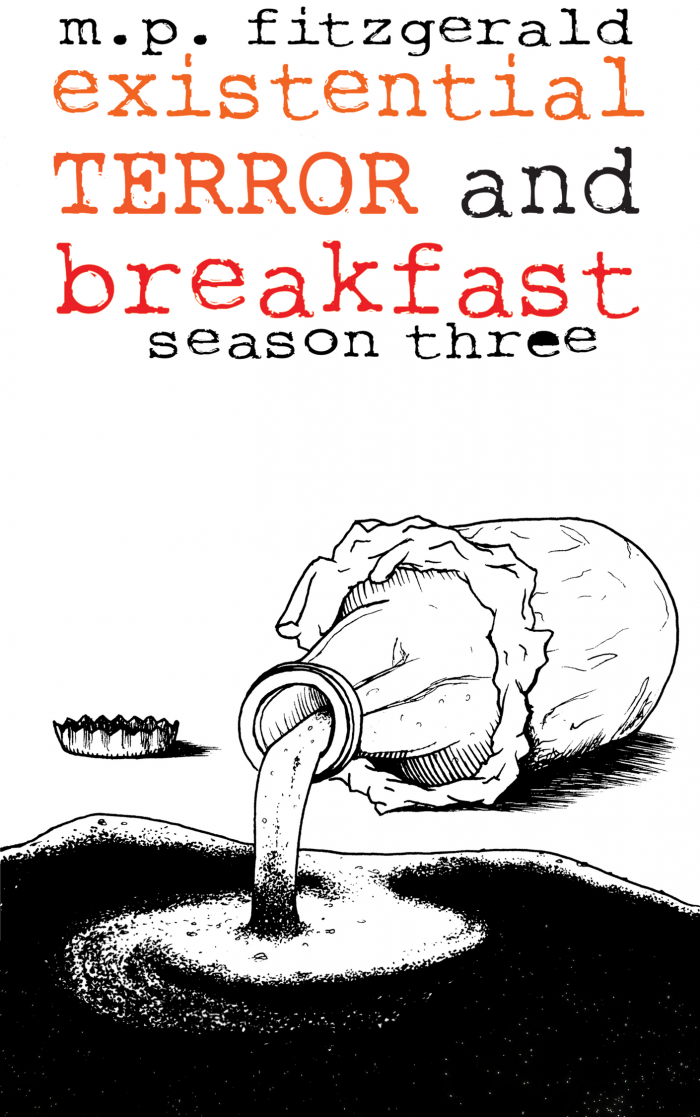 What's Malcolm's secret to losing weight? Simple: being homeless.
Season Three of Existential Terror and Breakfast is the bleakly funny conclusion you have been waiting for. Can Malcolm enact sweat revenge on his old junkie roommate? Can he drink a cup of coffee without dreaming of the world's end? Malcolm is without a home. He is without an identity. All he has is a plan. All he needs to do is buy a gun.
Finish the countdown. Depression has never been so funny.
Published:
August 1, 2018
Cover Artists:
Genres:
Reviews:
Mimzy Spire

on

Amazon

wrote:
This is the third and final act of Malcolm Steadman's story. As much as I believe the concept could go on forever, my favorite part of all media tends to be endings, so when I tell you that I love this ending, you should believe me. Without spoiling the ending, it really is quite fantastic. That said, the rest of the season doesn't suffer from a stellar ending; there are many very human and existential moments that felt like the idea of season 2 (focus a bit less [key word a BIT] on the existential and more on the average Malcolm) executed far better with a better sense of flow, characterization, and writing. There are many moments that interrupt the usual flow of the story that I absolutely adore; you see other points of view, written quite skillfully in distinct, different voices that takes the situation out of its isolated insanity and into full context. If season one introduced you to the void, season two made you shake hands with it and season three shows you the world you've been missing as you stared. Overall, I would recommend this trilogy to any aspiring philosophers, or even anyone looking to spice up their Wednesdays. I promise, this story exceeds expectations on all accounts- the ideas, characters, and world are written beautifully, all leading to a spectacular ending.

I hope you come to love and cherish this series as much as I do, and I hope you enjoy and respect Malcolm for his choice in the ending.