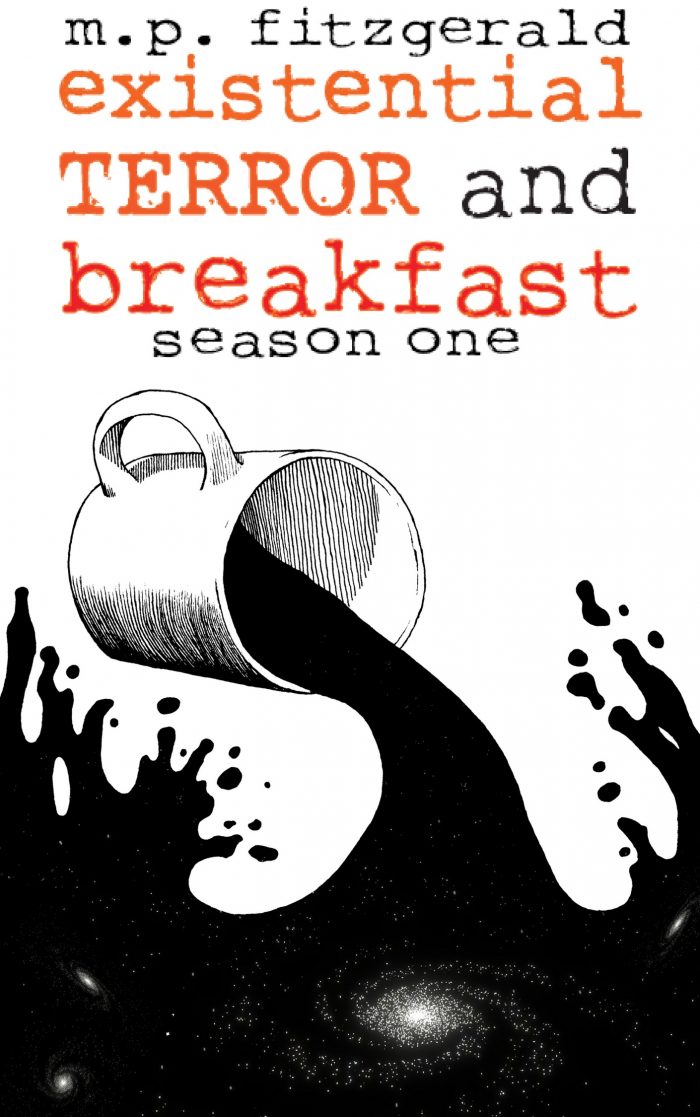 Malcolm Steadman will dial the suicide hotline in 90 days.
A man drowning in his own mind. Also pancakes. Malcolm Steadman is a completely average everyman whose life goal is to fit in. This, of course, is too much to ask for. Especially considering that he is also prone to paralyzing panic attacks triggered by everything from burnt toast to boredom. Can he win out against the mundane? Can he face the absurd? Bleakly funny in all of the wrong places, Season One of the serial pits Malcolm against his worst enemy: his own eccentricities. Will Malcolm prevail against himself?
…Well, you know what happens in 90 days…
Published:
June 1, 2018
Cover Artists:
Genres:
Reviews:
Knenok

on

Amazon

wrote:
This was not what I was expecting, but it fulfilled whatever dark corner of my brain thought it needed to have a few existential crises within a nine hour work day. It was definitely an interesting read, giving the reader an all too real glimpse into the gradual deterioration of a man's psychological state through philosophies and modern conundrums (with that smidgen of dark humor everyone needs in their life).

Existential Terror and Breakfast will wake you up, open your eyes, and make you think. It brings forth the very real issue of mental health in today's society and puts it in a perspective I have yet to read elsewhere. You might want to have your morning coffee and pastry before you settle down to read it though. This isn't the funnies section in the morning paper.

I'm looking forward to the next "season".
Shanda Douglas

on

Amazon

wrote:
This is one of the best books about succumbing to mental illness that I have ever read.
Corine Ann Barnes

on

Amazon

wrote:
This is a darkly humorous (or humorously dark) story that catches the reader by surprise for its deep, thorough treatment of sliding into mental illness. Malcolm's life is so mundane that philosophical epiphanies turn into moments and minutes of terror, generally around breakfast time. But then, to even approach this state, maybe Malcolm was already mentally ill…
I will definitely be reading the sequel to this story!